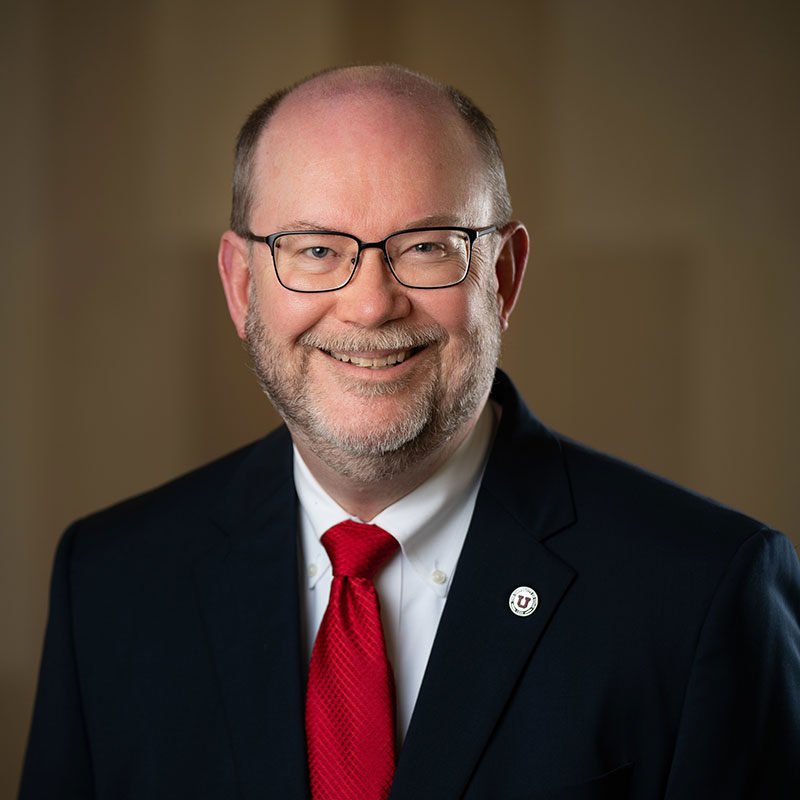 Daniel A. Reed is the senior vice president of Academic Affairs at the University of Utah. He joined the U in July 2018.
Reed came to the U from the University of Iowa, where he was the computational science and bioinformatics chair and a professor of computer science, electrical and computer engineering and medicine. From 2012 through 2017, he served as the school's vice president for research and economic development.
Reed is a former corporate vice president and technology policy leader at Microsoft, the founding director of the Renaissance Computing Institute at the University of North Carolina at Chapel Hill and was the director of the National Center for Supercomputing Applications at the University of Illinois.
Reed's most recent scholarship has focused on challenges and opportunities related to cloud and edge computing in both academic and corporate research settings.
Reed has served on many national committees, including as chair of the U.S. Department of Energy's Advanced Scientific Computing Advisory Committee; the steering committee for the National Science Foundation's Midwest Big Data Hub; the U.S. President's Council of Advisors on Science and Technology; and the President's Information Technology Advisory Committee. He also chaired the board of directors for the Computing Research Association, which represents doctorate-granting computer science departments in North America and currently serves on its government affairs committee.
A graduate of Missouri University of Science and Technology, Reed earned his master's and doctoral degrees in computer science from Purdue University.
I would love to come meet with you and your department. Please send me a request and my office will coordinate the best time. Every day I'm discovering new and incredible things that are happening on campus. I can't wait to see what you have going on in your area.