By Guest Blogger: Mike Hardman, Chief Global Officer
Following six years of exploration, discussions, and negotiations, the U officially opened its Asia Campus (UAC) in Incheon, South Korea on September 1, 2014. The Opening Ceremony, held in conjunction with European partner Ghent University Belgium, featured an inspirational presentation from President Pershing, a welcome video from the U main campus to the inaugural cohort of UAC students, accolades from Korean dignitaries, and a western style barbeque complete with burgers, fries, U cowboy hats, and line dancing.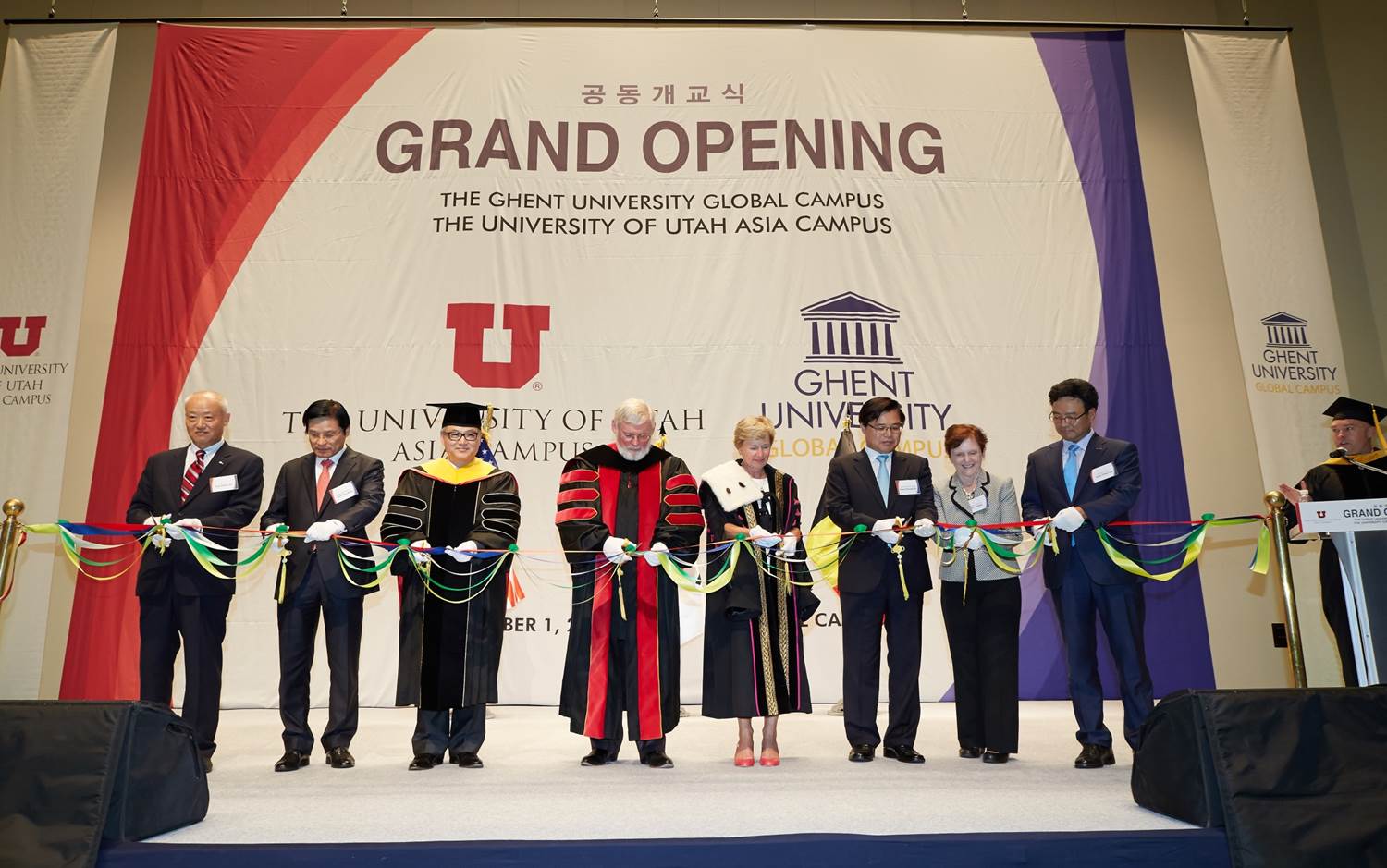 The U is a founding member of the Incheon Global Campus (IGC) along with Ghent University, the State University of New York-Stony Brook, and George Mason University. Saint Petersburg Conservatory in Russia joins the IGC in 2015. The IGC, located within in the Songdo International Smart City, will eventually be home to 10 universities and 10,000 students. Along with President David W. Pershing and Dr. Sandi Pershing, the new UAC students were greeted by Utah State Senator Stephen Urquhart, Representative Keith Grover, Representative Eric Hutchings, as well as many U leaders, faculty, staff, and alumni.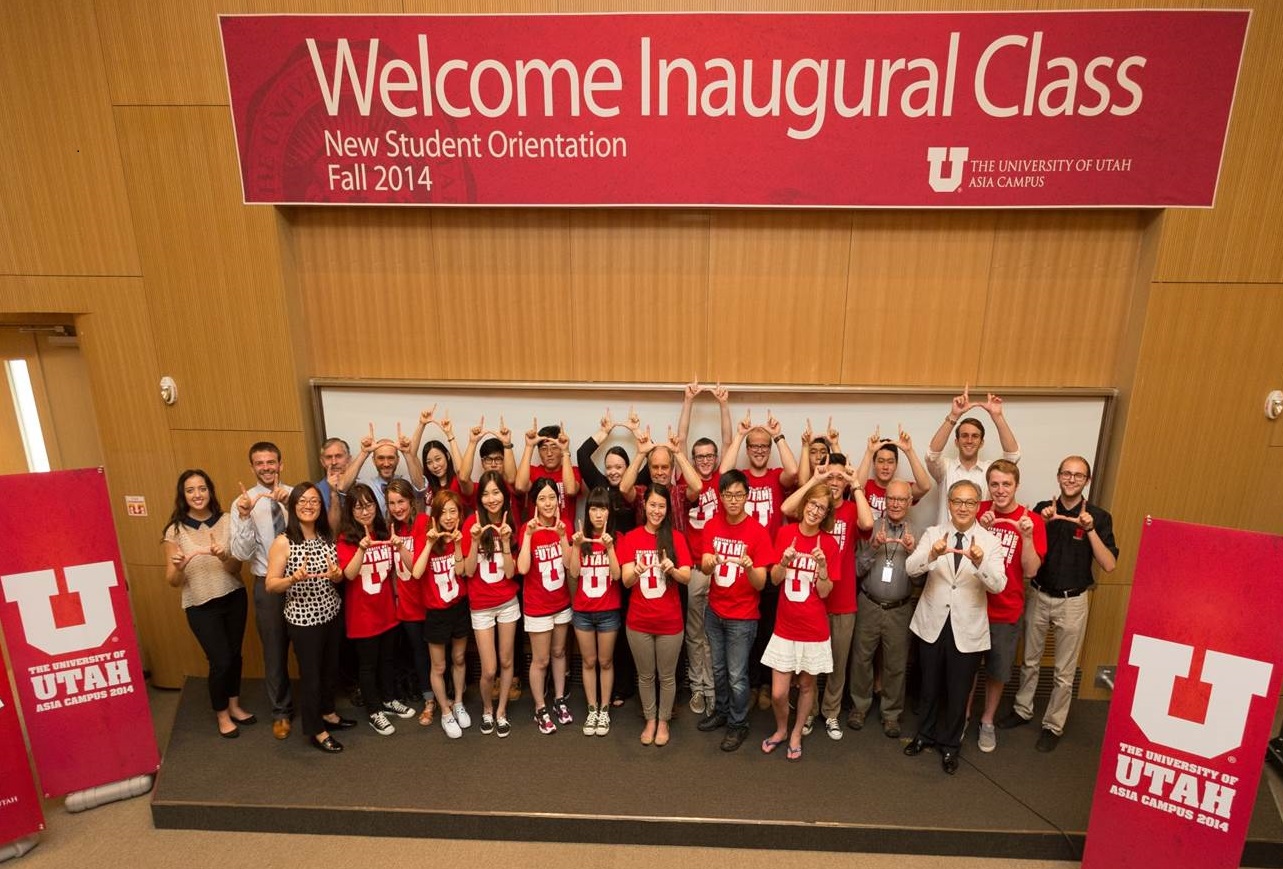 The small, enthusiastic, and highly qualified initial cohort of UAC students, including six from the main campus, is joined at the IGC by eight U faculty members, the UAC leadership, as well as academic and operations staff. The campus is the first of its kind in the state of Utah and will eventually become home to 1500 undergraduate and 500 graduate students who will spend at least one year of their academic experience in Salt Lake City at the main campus. Fall classes are now underway with all freshman students participating in the Global Citizenship Block U General Education Program. The first undergraduate degree programs include Communication (emphasis in media), Psychology, and Social Work. The Master of Public Health Degree is the first graduate program.
Application for Spring and Fall 2015 are open, and student recruitment initiatives within Asia, Europe, and the U.S. are in full swing. Additional (and very interesting) campus information (including admissions, programs, faculty, and student living and learning support services) can be found at www.asiacampus.utah.edu.