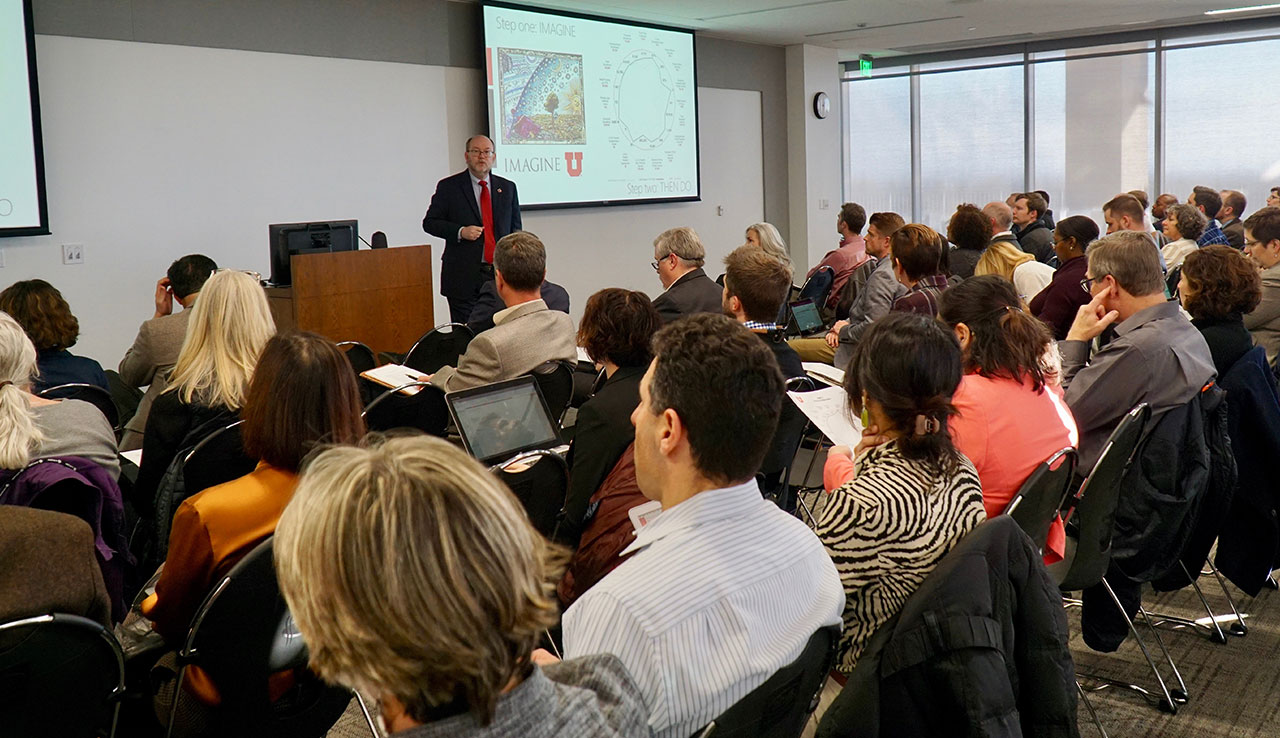 Going to college has changed significantly over the past 170 years. Several times.
The ways future teachers, engineers, attorneys and doctors travel to the University of Utah's campus each day; communicate with their professors and each other; and live and work have all changed significantly since the university was founded in 1850. But the fundamentals—scholarly inquiry, academic collaboration, community partnerships and robust research—have remained constant.
A new strategic plan released this week is meant to guide the university's educational path to the future.
A year ago, university leaders charged a group of more than 75 faculty, staff and students to consider what education and learning might look like in five, 10 or 15 years and beyond. This month, Educational Futures and Student Success Task Force members detailed their recommendations in a 150-page strategic plan for meeting the needs of a growing and diversifying student population and preparing them for success in a global economy.
As part of the university's Strategy Refresh and One U initiatives, the task force created a vision and guidelines emphasizing educating the whole individual and meeting Utah's education and workforce needs.
"It is our responsibility to educate Utahns, ensure the success of an increasingly more diverse group of students, respond to the economic and social needs of the state and continue to raise the university's national and international profile," said Dan Reed, senior vice president for Academic Affairs.
"In a rapidly changing world, this plan took thoughtful planning and will require determined action to implement," he added.
Six cross-campus and interdisciplinary subcommittees developed recommendations to enhance undergraduate and graduate student success; creative management of facilities and budgets; and innovative modes of delivering education. Several already have been implemented, including:
Taskforce co-chairs Diane Pataki and Bob Fujinami expect the collaboration to make the campus more welcoming and accessible for all students.
"A diverse campus with multiple entry points and pathways for success makes our university stronger, our educational offerings richer and our research and innovation mission more successful," said Pataki, associate vice president for Research.
And Fujinami believes the task force recommendations recommit the university community to common goals shared across campus.
"We're all working toward ensuring student success in their life and career endeavors. These recommendations will help us move forward in that mission," said Fujinami, associate vice president for University of Utah Health.