I loved my first commencement season at the U.  What I experienced was a campus-wide ceremony that was both grand and entertaining, including an articulate, astute Alex Smith as the featured speaker, and an astonishingly sage student speaker whose insights left us all feeling optimistic about what our graduates will achieve.  What I noticed with special pride was the investment of our colleges in creating events that warmly welcomed families, personally recognized graduates, and commended academic achievement.  What I discovered was the depth of talent and accomplishment of our most accomplished alums, those recognized with honorary degrees, an outstanding cadre who have quite literally made the world, particularly Salt Lake and the great state of Utah, better places.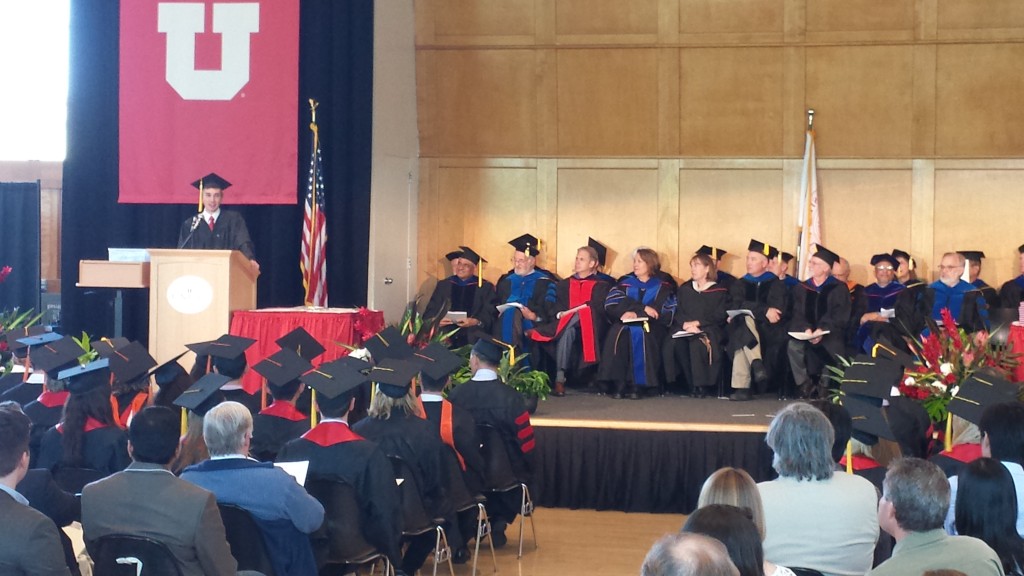 As I became acquainted with some of the traditions of the University of Utah through graduation, I reflected on the importance of all of this ceremony.  It is the time when we welcome the newest alumni into the family of Utah graduates, a community of academics, business entrepreneurs, educators, writers and thought leaders, health professionals, artists and architects, scientists and engineers, performers, planners, lawyers and leaders – a community more than 200,000 strong that stands together to support the University, now and over the decades ahead.  Today's graduates will drive innovation, discovery and economic and societal development in the years to come; and, if we do our jobs well, will remain a central force in the future success of the University of Utah.  It is both rewarding and prudent to form lasting relationships with our new graduates and to create opportunities for young alumni to build networks, with each other and with those who preceded them.  Vibrant universities have robust, dynamic alumni communities who remain connected across decades, and who sustain and amplify the strength of the U over time, supporting us financially and with their ideas and time, all of which are valued.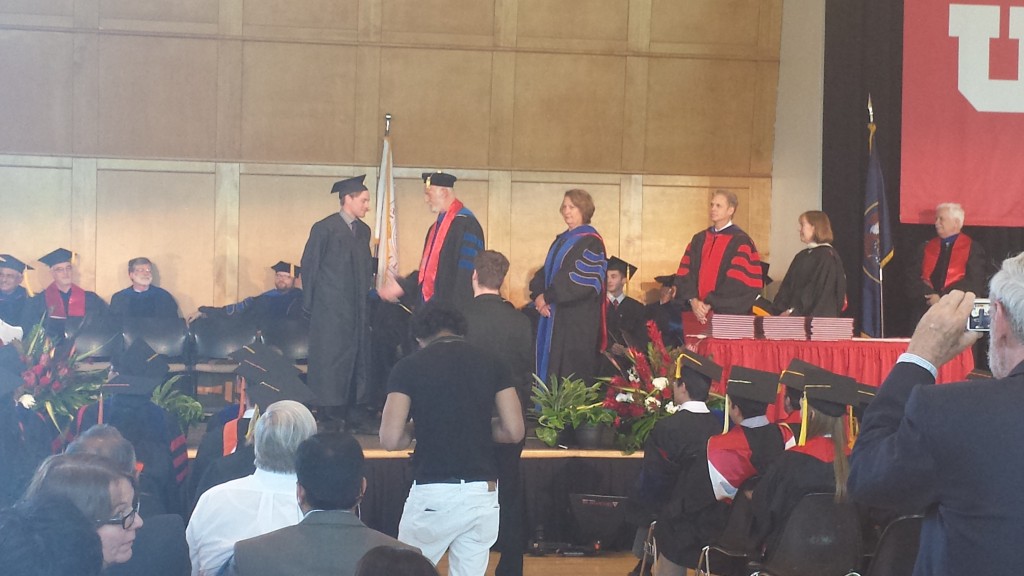 The first step in building an energetic alumni community is ensuring quality in all aspects of the student experience, including the celebration of students' achievement at commencement.  Special thanks to those of you who took part in this year's celebrations.  For those of you who were not able to participate this year, I hope that you will join in the pomp and circumstance next commencement season.  Like me, I feel sure that you find it rewarding.